Swimming Pool Supplies and Accessories
Building an above ground or inground pool can transform your backyard and increase your property value. However, once a pool is built, it is important to pay close attention to its upkeep and purchase all the necessary swimming pool supplies. With the appropriate cleaners and equipment, you can ensure your new pool continues to run smoothly for years to come. At Seaway Pools & Hot Tubs, our online pool supplies store has everything you will need to take care of your pool during all four Canadian seasons. As the winter approaches, it is extra important to prepare your pool for the cold weather ahead to protect your equipment and liner from potential damage inflicted by the winter months.

Backyard Swimming Pool Supplies & Accessories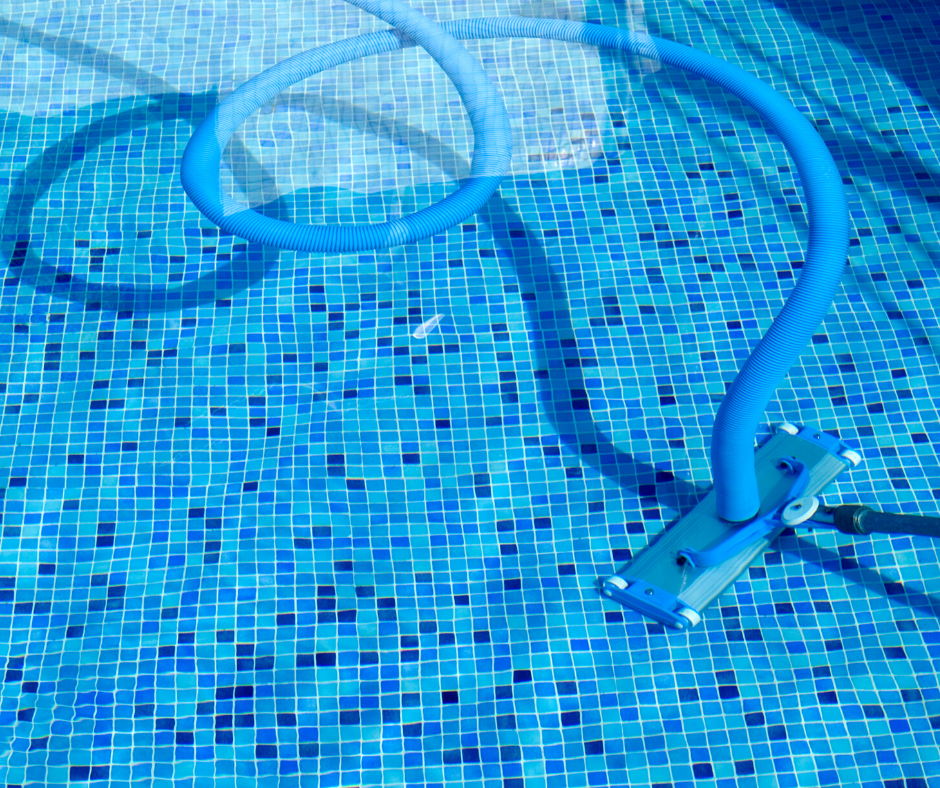 Here are some of the equipment available through our online pool supplies store and provided details on supplies that will help you maintain your backyard pool.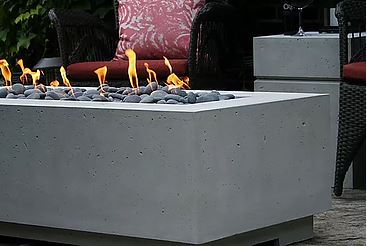 Whether you want to lounge poolside or float around your pool, a well-decorated, fully-equipped patio enhances that experience. You can shop a full range of patio accessories available online or in-person at your pool supply store to improve the functionality and comfort of your backyard. At Seaway Pools & Hot Tubs, we pride ourselves in supporting, building, designing, and maintaining your entire backyard experience.
Fire Pits: As the weather begins to change from one season to the next, contemporary fire pits, bring stunning ambience right to your backyard. You can find beautiful fire features online from our pool supply store in different styles, shapes and sizes to best suit your backyard design. Not only is a stylish fire pit a beautiful focal point, but it also creates an attractive and inviting gathering point for you and the whole family.
Gas Heaters: Extend your patio season and improve outdoor comfort during cool nights. Great for entertaining and gathering, gas heaters safely and efficiently add warmth to backyard patios. At Seaway Pools & Hot Tubs, we have a selection of high-quality gas heaters perfect for your Canadian summers.
Hammocks: While backyard swimming pools are great for jumping in and cooling off on hot summer days, there are benefits to hanging out poolside. You can soak up sun rays, tan, and sunbathe peacefully with a hammock. We stock a range of patio hammocks that rock you poolside into a trance of relaxation even when the weather isn't so hot. You can choose from various styles of hammocks and colours to best suit the rest of your patio furniture and swimming pool accessories.
Beanbags: Backyards are a place for fun in the sun, and while traditional wicker patio furniture is always a good fit, there's also an opportunity to channel your inner child with family-friendly bean bag chairs and cushions. We stock a range of bean bag patio chairs and swimming pool accessories in stock on the Seaway Pools & Hot Tubs online pool store. In-pool and poolside beanbags enable families and kids of all ages to enjoy bean bag patio furniture's comfort, functionality, and excitement. Look out for some dual-functioning bean bag hammocks that double as a chair on land and as an in-water float.
Pool Floats: Floatation devices are perfect for all types of swimmers: beginner or advanced, new or experienced. From noodles to graphic floaties, these swimming pool accessories provide a fun, fashionable, and photo-friendly opportunity for swimmers to get in the pool with the confidence that they will stay afloat. Trendy float styles are well-suited for summer Instagram shares and other social media platforms, while classic noodles are good for teaching younger kids how to swim. Additionally, you can find baby floats for the youngest pool-lovers to safely float along with the family.
Faux Greenery: If you're interested in turning your backyard swimming pool into a dream-like oasis, then patio and swimming pool accessories, especially greenery, have a big part to play. Unfortunately, in Canada, especially Ontario's, seasonal climate, pool plans and shrubbery have a hard time surviving in colder months. However, you can elevate the outdoor experience and decor with high-quality, real-looking faux plants. From privacy trellises, hanging pots, and palm trees, you can transform your backyard into an alternate destination with the ambience of a vacation all year long without the trouble of garden or plant care.
Games: Your backyard swimming pool is the perfect playground for friends and family with the right accessories. Pool toys and accessories enhance the functionality of your swimming pool. You can go from lounging or laps to fun competitions. The possibilities are endless when you shop fully stocked pool companies in Toronto online or in-store. At Seaway Pools & Hot Tubs online swimming pool store, you can find inflatable pool volleyball nets to play at home.
Seaway Pools and Hot Tubs Online Pool Supplies Store
As the winter rapidly approaches, it is time to start thinking about closing your pool for the season. Many swimming pool supplies are important for completing this process including a winter cover, cleaners, and sanitizers. This is also a great time of year to invest in making your outdoor living space amenable to colder temperatures with heaters and covered seating. All this and more are available through the Seaway Pools & Hot Tubs online pool supplies store. We sell everything you may need for your pool maintenance and winterization process. Our expert staff can help you purchase all the supplies you will need to protect your pool this winter. We also offer a winterization service where our team of technicians will come to your home and prepare your pool for the winter. This helps take the hassle out of the winterization process and ensures that everything is properly protected through the cold winter months ahead.
Whether you have an above ground or inground pool, Seaway Pools and Hot Tubs has over 40 years of experience providing pool services to the Greater Toronto Area. In addition to our winterization service, we offer water quality testing, landscape design, and more to help make your backyard the best feature of your home. For more information on any of our services or to book a winterization service today, contact Seaway at 905-294-8030 (Markham) or 905-853-8500 (Newmarket).