Why Choose Us as Your Pool Company in Toronto
If you're currently shopping pool companies in Toronto, or around the GTA, you certainly want to find a company that's reputable, reliable, and well established. Without doubt, it's a big purchase, a big commitment, and a big investment. And at Seaway Pools & Hot Tubs, we appreciate that. We've been designing, planning and building swimming pools for 40 years - many decades of pool sales, construction work, and customer service. As your contractor, you can count on us for some basic fundamentals of business: we sell top-quality, premium products; we install at a high standard; and provide excellence in customer service. We are recognized as industry leaders for good reason.
We are standing members of the Pool & Hot Tub Council of Canada, and subscribe to their code of ethics, which govern pool companies across Canada. We also belong to the IPG Group (leaders in the pool and hot tub industry) and offer their range of quality products, equipment and accessories. Seaway Pools & Hot Tubs distributes some of the best quality products in the swimming pool and hot tub industry. We represent Kafko™ Pool Products, who supply residential vinyl liner swimming pools, and we're part of the Kafko™ Pro Builder Network, a member-based group that includes a group of swimming pool professionals who are committed to be the best in the business.
The possibilities are practically endless, with swimming pool styles, shapes and sizes designed to accommodate every need and budget. But most important for Seaway Pools & Hot Tubs is our commitment to quality. We stand behind our manufacturers and their warrantees, and ensure a customer commitment that comes without "fine print" conditions. It's a commitment that includes everything we sell, service, and install – and it applies to new swimming pool construction, renovation projects, retrofits, repairs, or maintenance.
When it comes to pool companies in Toronto, Seaway Pools & Hot Tubs appreciates the significance of your purchase and investment. After many thousands of pool installations, we've acquired the experience and expertise to provide a seamless approach to everything we do - from design, to planning, to construction. We employ only highly skilled construction teams, and we operate under best construction practices. And beyond pool construction and installation, we provide additional services - replacement of pool liners - removal and replacement of pool concrete - and installation of water, lighting and fire features. The truth is, there's not much we can't do for our customers.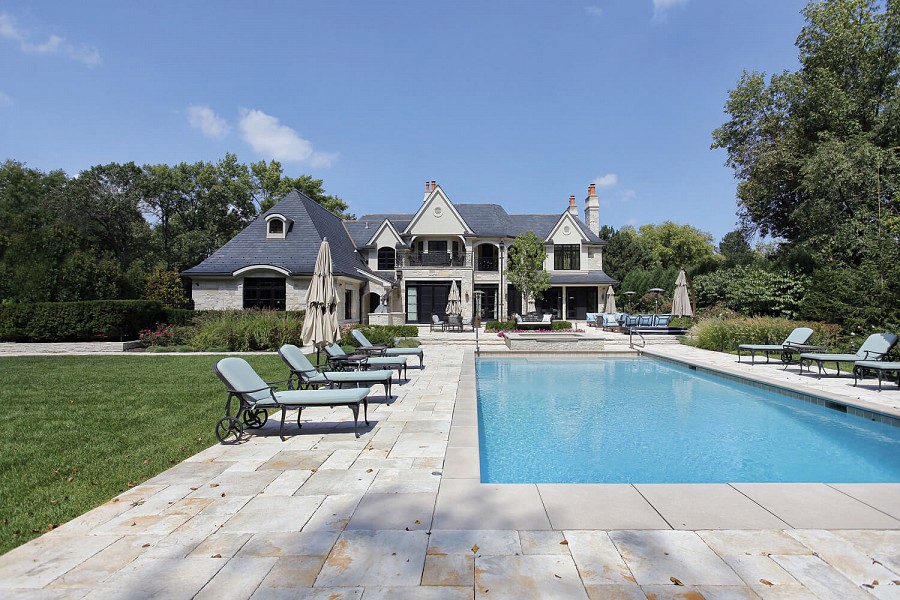 When you hire Seaway Pools & Hot Tubs, the possibilities are endless, and the design options are unlimited. Our seamless approach is a hassle-free process that starts with planning and creating, and ends with a backyard swimming pool that you've always dreamed about. Our pool specialist works with you to ascertain specific needs and wants, and of course, to work within your budget. Our design people then incorporate the pre-requisites into an initial design concept that will reflect the overall project. This is when we can do some fine-tuning, and along with the customer, make improvements and enhancements. Whatever it takes, we're here to make your dreams come true.
For customers who are working with budget limitations, an above ground swimming pool may be the answer. This is a cost-effective alternative that provides all of the benefits of a traditional pool, while accommodating budget constraints. The best news is that and product quality need not be compromised. Our above ground pools (vinyl lined) are fabricated in Canada, and are designed for Canadian weather extremes, which means they're built to withstand the elements. Our highly skilled install teams expedite installations, and always work within established construction codes, while following local by-laws. We don't make a practice of cutting corners – we just do it right.
With Seaway Pools & Hot Tubs, you can be sure that your above ground swimming pool comes with top quality equipment; premium plumbing fittings; the finest shut-off valves; and excellent water care packages. For those customers who prefer a DIY approach, and who want to install the pool themselves, we have amazing above ground pool kits - quality products that are available for fast delivery. Once again, it's an opportunity to keep within budget limits, while still enjoying the benefits of a swimming pool environment. Whatever the scope of your project, you can count on us to provide the same excellent customer service and support.
Seaway Pools & Hot Tubs is also known for vinyl lined inground pools. Our construction practices are so comprehensive that we guarantee the structural integrity of our swimming pools. Pools are constructed with a two-stage concrete bottom; galvanized steel; polymer walls; and a customized "true-fit" vinyl liner. In addition, our inground pools are back-filled (with gravel) to ensure proper drainage. As for quality control, nothing much can compare – our president and company owner, Craig Walters, oversees every project from start to finish. It's just our way of adding an additional ingredient of trust to every project.
Whatever the size or scope of a project, our customer service and support remains at a high level. Even after an install, we want to make certain that customers continue to be serviced. Our people provide an orientation session, so that everyone understands how to operate the pool or Beachcomber hot tub that we've installed, and we also run through maintenance procedures and safety tips. Seaway Pools & Hot Tubs also has two retail stores (one located in Markham and one in Newmarket) where we stock practically everything from parts, to equipment, to gadgets, to accessories. Our retail staff is informed, knowledgeable, and understands water chemistry. And water testing is FREE.
Backyard Landscaping in Toronto
Not only does Seaway Pools & Hot Tubs offer stunning custom backyard pools throughout the city, but we also help you transform your property with backyard landscaping services in Toronto. As you work with your pool company in Toronto to make your perfect pool a reality, you can take it up a notch with a detailed landscaping design that you can use to revitalize your entire backyard. At Seaway Pools & Hot Tubs, you can shop patio accessories and furniture online or in one of our two in-store locations in Markham & Newmarket to adorn your pool and increase the functionality of your newly upgraded backyard and swimming pool in Toronto.
At Seaway Pools & Hot Tubs, we're passionate about our business. Our hope is to build long lasting customer relationships and ensure satisfaction for many years to come. It's probably why we have so many returning customers, and it's probably why we have such an excellent reputation in the industry. In short, we're not your average swimming pool company.