Seaway Can Reconstruct Your Pool To Meet Today's Standards.
Renovating and repairing your swimming pool can be a daunting task. We are visionaries in our field.
Trust our design/build team to bring your backyard back to life. We will work closely with you every step of the way to ensure your backyard renovation meets your expectations.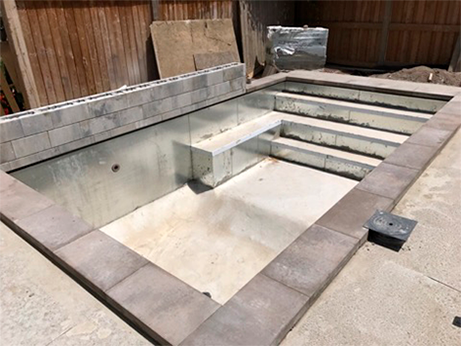 Build & Renovate
We've designed and built countless backyards and won many awards for our work. We understand the investment you're about to make and have the knowledge base and manpower to take you seamlessly through the process using best practices in construction. We're masters in our craft at backyard makeovers. Many of our customers turn to us for new replacement pool liners, removal of their old concrete around the pool to make way for new stone coping and water features, diving rocks, new walk-in steps, fire features and lighting to name a few. The possibilities are endless. We offer many a la carte services such as liner replacements, safety cover installations, coping replacement, walk-in step additions, patterned concrete applications, interlock, and stonework.
LET US HELP YOU BUILD, OR RE-BUILD THE BACKYARD OF YOUR DREAMS.