Hot Tub Supplies and Accessories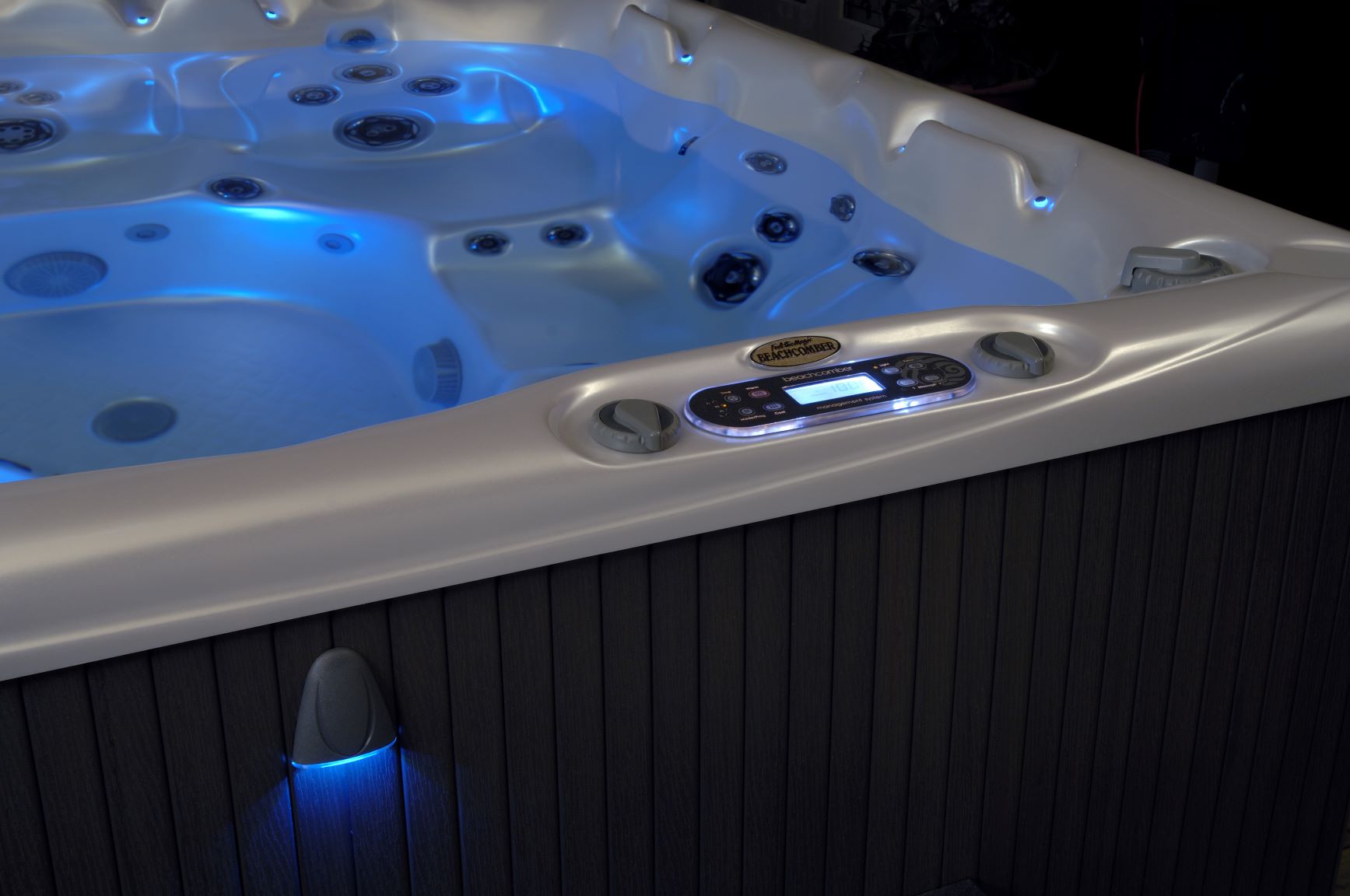 As the weather begins to turn colder, it is the perfect time to reinvest in your home hot tub. All winter long you can enjoy the warmth and relaxation of your backyard hot tub with the right accessories and maintenance supplies. Whether you are a seasoned hot tub user or are looking to purchase your first hot tub, Seaway's Beachcomber hot tub store online can help you find everything you need. From Beachcomber hot tub models to supplies and accessories, it's all available through our online hot tub store. Here are the most important hot tub supplies and accessories you'll need this winter.
Hot Tub Covers
One of the most important accessories for the winter is a good quality hot tub cover. At Seaway, our online hot tub store carries a range of Beachcomber hot tub covers for rectangular and round models in a range of sizes. A new hot tub cover will help keep heat in your tub and reduce energy costs. It will also allow you to increase the heat of your tub quickly. In addition to a new cover, our online store carries cover removers to help you open and close your hot tub with ease.
Safety Railing
When using your hot tub in the winter, it is important to pay close attention to your personal safety. We recommend wearing shoes to access your outdoor tub and placing mats near your stairs or entrance to avoid slips. Adding a safety railing can additionally help to avoid any slips or falls while people are entering or exiting the hot tub. The safety rail available through the Seaway website also includes a light to help you locate the railing in the dark.
Floating Thermometer
One of the best parts of owning a hot tub is being able to adjust the temperature to meet your personal preferences. A floating thermometer can help you keep track of the temperature and ensure your tub is maintaining its temperature as expected.
Maintenance Kit
The 7-piece maintenance kit available through Seaway's online store contains everything you will need to keep your tub clean all year long. This includes a spa brush, a spa scoop, a 3-section aluminum pole, a spa cleaning mitt, a floating thermometer, a spa chemical dispenser, and 2 absorbent starfish sponges.
All-In-One Water Care Kit
Although water care materials can be purchased individually, an all-in-one kit helps to conveniently package everything you need for water maintenance. The IPG Spa Kit includes all the chemicals and cleaners you will need to keep your water clean and safe this year.
Seaway Pools & Hot Tubs, Beachcomber hot tub store online carries everything you will need to keep your hot tub clean and ready for use this winter. The Seaway online hot tub store carries everything from water care materials to equipment and replacement parts. To learn more about our Beachcomber hot tub models or accessories, contact the Seaway team today.