Alleviate January Blues with a Backyard Hot Tub
After the holiday season, January isn't typically filled with festive feelings. The lack of social stimulation and stressors of a new year can create feelings of stress, depression, and general anxiety. However, investing in a backyard Plug & Play or luxury Beachcomber hot tub can offset some of the prominent negative feelings in January. With hot tub sales at Seaway Pools & Hot Tubs, you can get your perfect hot tub in Toronto or anywhere else in Southern Ontario for less.
Here's how you can alleviate the January blues with a backyard hot tub.
Reduce Stress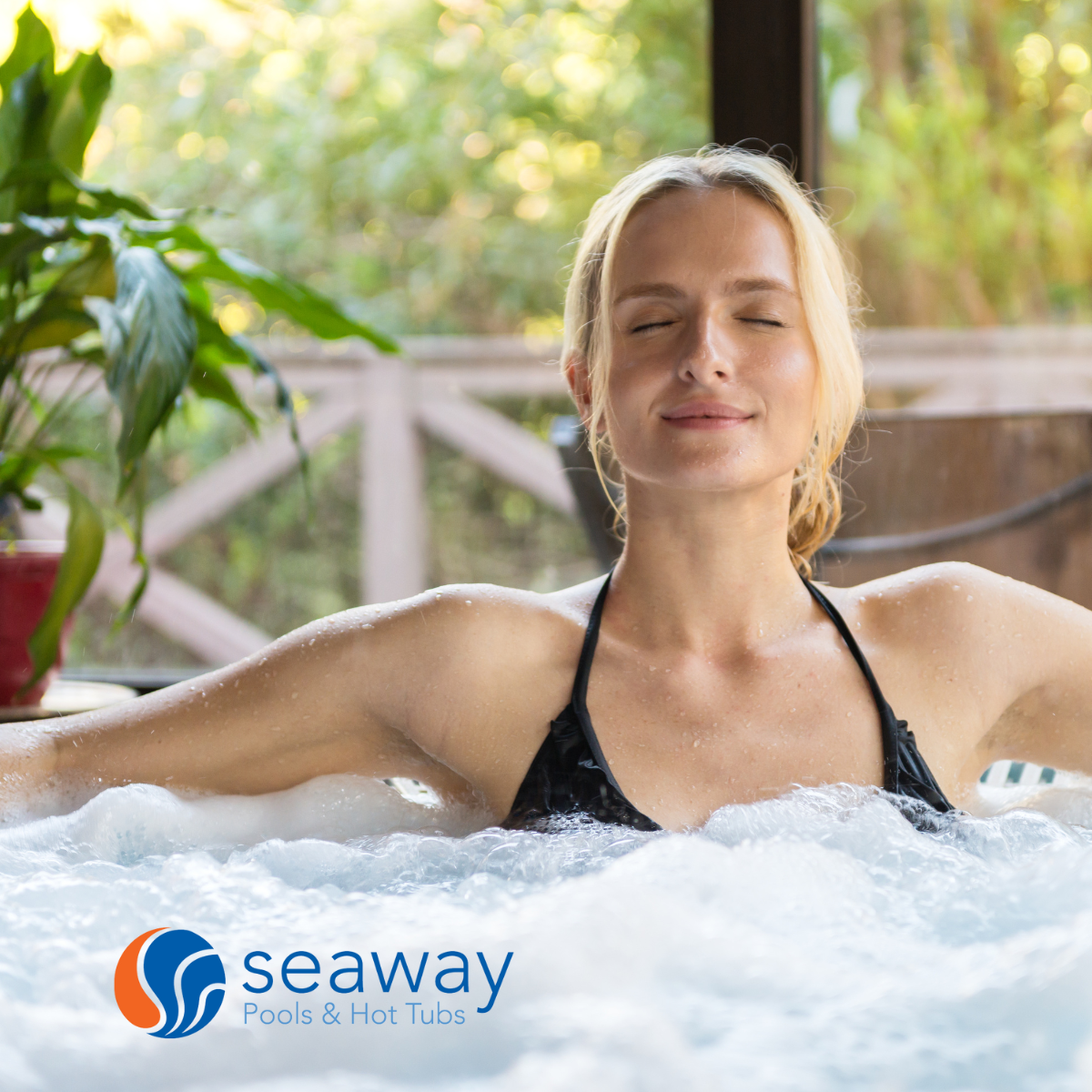 Soaking in a Beachcomber hot tub, even for a short time, is an excellent way to reduce stress and anxiety. A brief 10-15 minute dip in your hot tub will raise your body temperature and increase blood flow, which leads to muscle relaxation. The massaging jets in your hot tub will only increase ease and comfort, allowing you to forget about the stress and worries of the day you've had. To add ambiance and go one step further, consider aromatherapy for hot tubs. Essential oils like jasmine and lavender aid in relaxation and stress reduction and make your hot tub experience even more luxurious. Shop aromatherapy hot tub supplies online or in-store at Seaway Pools & Hot Tubs to enhance your experience.
Improve Sleep
Everyone likes a restful sleep, but unfortunately for some, it doesn't always happen. If you have trouble sleeping, a hot tub may be for you. A 15-minute soak in your Beachcomber hot tub is proven to help improve sleep quality. Massaging jets and warm water allow you to fully relax, so by the time you get out of your hot tub and head to bed, you're already in a calm state of mind. To ensure you get restful sleep this winter, visit Seaway Pools & Hot Tubs for hot tub sales.
Encourage Socialization
While it's relaxing to take a dip in your hot tub on your own, they're also fantastic for socializing and connecting with friends and family. Combat the winter blues by getting a hot tub and inviting a few friends for a gathering where you can all relax and take it easy. Your friends and family will love your hot tub, and you'll love planning your hot tub gathering even more. Hot tub parties, even small ones, are tons of fun. You can have hot apple cider, charcuterie boards, and once you're all out of the hot tub, maybe even a glass of champagne. Don't let the frigid temperatures get in your way of having a fun outdoor party — your hot tub is the perfect excuse to host winter parties.
Increase Endorphins
Incorporating aromatherapy for hot tubs in your hot tub routine will help increase your mood, alleviate stress, and boost energy levels. When looking at essential oils for hot tubs, look for tiger balm, lemon, lavender, and jasmine; any of these will help improve your mood and increase endorphins.
Visit Seaway Pools & Hot Tubs
Avoid the winter blues this January with a brand-new hot tub from Seaway Pools & Hot Tubs. We have different types and sizes to suit your budget and backyard, ranging from Spartan and Fantom Plug & Play hot tubs, two-seat hot tubs, all the way up to Limited Edition 8-seat Beachcomber hot tubs. To embrace relaxation, check out our selection of aromatherapy for hot tubs.