Tips for Caring for Hot Tub Jets
Hot tub massage jets stimulate the experience of stress and muscle relief, elevating the entire hot tub experience. Over time, hot tub jets can become less effective after regular use, but with the right care, you can keep them functioning optimally. This is why our hot tub jets are an important part of the hot tub experience. Taking care of the massage jets and your hot tub in Toronto will lengthen the lifespan of the tub and enhance your hot tub experience. If you are ready to treat yourself to the indulgence of relaxation, explore hot tub sales at Seaway Pools & Hot Tubs.
For easy-to-follow tips on how to care for your hot tub massage jets, keep reading.
How Do Hot Tub Jets Work?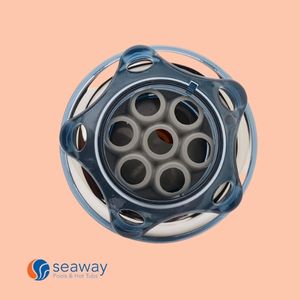 Hot tubs generally have two pumps. One is used to circulate the water through the filtration system and water heater, and the other is used to fire water out of the messaging jets we all love so much. However, some hot tubs in Toronto have more than two. Massage jets in backyard hot tubs are designed to push water through the jets to increase velocity and water pressure.
What Happens to Massage Jets After a While?
As with anything, wear and tear over time takes its toll. You can expect your water jets to last anywhere between seven and ten years. But more complicated jets with moving parts can last as little as three years. Over time, the seals around the water jets can corrode from the water and chemicals itself. It's best to take advantage of the hot tub sales and hot tub supplies online at Seaway Pools & Hot Tubs to get replacement parts.
Signs of Deterioration to Look Out For
The first sign you notice jets are not functioning properly is the lowered pressure of water passing through the jet, or it may stop working altogether. Other signs of deterioration can be a pungent and foul smell. This is caused by bacteria build-up and mold growth behind the jets. Even unbalanced Ph levels can cause a foul odour. One more sign is foam forming on top of the water, which also indicates unbalanced pH levels.
Sometimes, a thorough cleaning can prevent clogs, odours and airlocks. Otherwise, parts replacement and professional hot tub maintenance are needed. There are many ways to do this. But we recommend Seaway Pools if you own a hot tub in Toronto and want the job done properly.
How to Effectively Clean your Hot Tub and its Jet Systems
Fill the spa pool with warm water.
Add a cleaning solution, any strong sanitizer will do and a pipe degreaser/de-clogger to loosen up the molds from the pipework.
Allow the jets to run for at least fifteen minutes and let the water sit for another ten minutes.
Drain the hot tub completely and rinse it with fresh water to remove any cleaner residue. Then, wipe down the surfaces with a soft cloth.
Finally, refill the hot tub with fresh water and add water chemicals as instructed by the manufacturer.
Hot Tub Replacement Parts Online & In-Store
When you want to keep your hot tub running efficiently and effectively for years of enjoyment, shop hot tubs in Toronto and replacement parts online and in-store at Seaway Pools & Hot Tubs.