The Most Exciting Features to Look for During Hot Tub Sales
Hot tubs provide an excellent way to unwind, destress, and soothe sore muscles, and they can be a fun addition to your backyard. As you browse through the different models, it's essential to consider the hot tub features that would best suit your needs. But with so many options on the market and available at hot tub stores in Toronto, it can be challenging to know where to start. One of the best places to begin is with Beachcomber hot tubs in Toronto at Seaway Pools & Hot Tubs. As a leading hot tub store in Southern Ontario, you can count on us for the latest hot tub features available, from our luxurious anniversary edition hot tub sales to our ready-to-use hot tubs.
Explore the features that set our selection of hot tubs in Toronto apart from the rest and why you should choose Seaway Pools & Hot Tubs as your hot tub store.
Customizable Waterfalls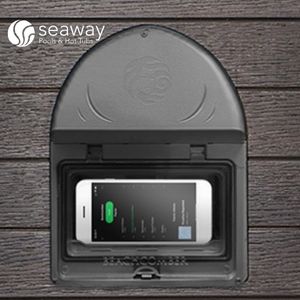 The sound of running water has a calming effect that can help reduce stress and anxiety. That's why customizable waterfalls are one of the most exciting features to look for in a hot tub. Beachcomber hot tubs offer various waterfalls that can be adjusted to your liking. You can control the intensity and flow of the water so you get a relaxing massage on your neck and shoulders.
Coloured LED Lights
If you want to create an ambience that suits your mood or event, coloured LED lights are a great option. Beachcomber hot tubs offer LED lights in different colours, so you can choose a single colour or rotate through different colours for a mesmerizing effect. These lights can set the tone for a relaxing evening or a fun party with friends and family.
Bluetooth Music Capability
What's a party without music? Or, if you just want to unwind, music can enhance the experience. Beachcomber hot tubs are equipped with Bluetooth music capabilities that allow you to connect your device and play your favourite music while you soak in hot, relaxing water. This feature is not only fun but also eliminates the need for bulky speakers.
Energy Efficiency
Beachcomber hot tubs are known for their energy efficiency. With a focus on reducing energy consumption, these hot tubs use less energy than traditional models without sacrificing performance. This means lower energy bills for you and a reduced environmental impact.
Why Choose Seaway Pools & Hot Tubs?
Seaway Pools & Hot Tubs has provided hot tubs to the Greater Toronto Area for over 40 years. They are one of the most trusted hot tub stores in the area. Get the right hot tub for your budget and lifestyle with Seaway Pools & Hot Tubs. We offer a wide selection of hot tubs, each with unique features, as well as all your must-have hot tub accessories and supplies.
Seaway Pool & Hot Tubs also offers installation and maintenance services, so you don't have to worry about a thing. Our team of experts will ensure that your hot tub is installed correctly and remains in top condition for years to come. And if you ever encounter any issues, we will be there to help you troubleshoot. We're more than just your local hot tub store; we're your swimming pool and hot tub experts.